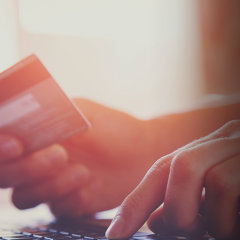 Personal Visa Credit Card
The best thing about a credit card is having the flexibility to pay off important purchases. But a credit card is also your ticket to low loan rates in the future — each purchase you pay off builds good credit history.
Summary

Purchasing power or Visa
Build good credit history
Easily track expenses
Different cards available:
Visa Classic
Visa Classic Variable Rate
No annual fee
Ability to access cash
Local customer support
Easy, local application process
Rewards program available - uChoose
Earn 1 point for every dollar to spend on travel, merchandise, and more
Protect online purchases with Verified with Visa®
Easily replaced if lost or stolen

Traveling? Do this!

Avoid credit and debit card transaction issues while you're away. Call and let us know your plans — we'll see that your cards are securely working during your trip.