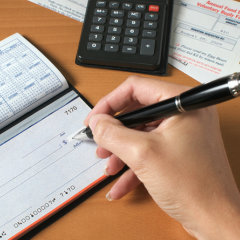 Member Services
Since we operate for our members, by our members, providing the best service is important to us. We've compiled a list of services for your convenience. If you can't find what you're looking for, please contact us and someone will be happy to assist you!
Visa/Debit/ATM Cards
Dakota Plains Credit Union provides two options to access your cash fast. We offer the "Money Pass" cash card and the "Money Pass Network" Cash and Check card (debit card). Both cards allow you the convenience and versatility of accessing your money anytime and anywhere. With either card "your credit union is always open".
Your cards let you access your cash at any ATM. Not only do you have the convenience of getting "fast cash", you can also transfer funds from one account to another and inquire on your account balances. With your Personal Identification Number (PIN) you can feel sure you are the only one with access to your accounts.
Lost or stolen ATM or Debit card
1-800-528-2273 (DOMESTIC)
1-812-647-9794 (INTERNATIONAL)
Audio PIN Change
1-877-265-9594 (DOMESTIC)
1-859-488-4130 (INTERNATIONAL)
OmniShield (Fraud alert)
1-800-889-5280 (DOMESTIC)
Routing Number
The routing number for Dakota Plains Credit Union is 291378295.
Safe Deposit Box
Dakota Plains Credit Union offers safe deposit boxes for the safeguarding of important documents, such as wills or property deeds, and other items of value.
| Box Sizes | Annual Fee |
| --- | --- |
| 3" x 5" x 21" | $15.00 |
| 3" x 10" x 21" | $25.00 |
| 5" x 10" x 21" | $35.00 |
Wire Transfers
Send money to any participating financial institution anywhere in the world by wire and receive money quickly and safely.
Prior to calling the credit union for an outgoing wire, contact the receiving institution for proper wiring instructions.
Cutoff Times for outgoing wires:
International Wires - 12:00 PM
Wires to U.S. Location- 2:30 PM
How to receive an incoming wire to your account:
Receiving Financial Institution:
Fifth Third Bank
Cincinnati, OH
R&T - 042 000 314
Additional Credit:
Dakota Plains Credit Union
212 5th Ave W
Edgeley, ND 58433
ACCT #99214825
Final Credit:
Member's Name
Member's Address
Member's Account Number
ACH SERVICES
Automated Clearing House (ACH) makes direct deposit available to those who receive government checks, retirement checks or paychecks from companies. Check with your employer to see if direct deposit of your paycheck is available through ACH.
ACH also allows Dakota Plains CU to process your mortgage payments, insurance premiums, club dues, public utilities, bills, etc. through pre-authorized bill payment. Make arrangements with the company you want to pay by providing them with your credit union account numbers (including routing and transit number - 291378295). Indicate if it should be deducted from your savings or checking account. Your payments will be deducted electronically by that company, and the credit union will forward payment at their request.
You can also request funds to be electronically transferred from another financial institution to Dakota Plains CU. Transfer money to your Dakota Plains CU savings or checking account, even make monthly loan payments.
Check Imaging
If you are signed up for our Virtual Branch, you can get copies of your share drafts for free and they are available as soon as the check clears your account. You can then review, print or download images to your computer to save or email.