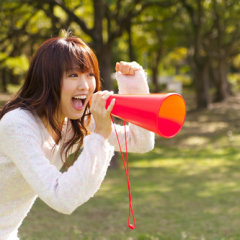 News & Events
Annual Meeting
Dakota Plains Credit Union Annual Meeting will be held Tuesday, April 5, 2022 at the Edgeley Armory, 508 1st Ave. W, Edgeley. It begins at 5:30pm with the welcome and the meal and meeting will follow. All members are welcome!
Holiday Open House
Stop in to Dakota Plains Credit Union during regular business hours Dec. 13-17th for some holiday cheer! Grab some goodies and register to win prizes!
It's our 80th Anniversary!
Dakota Plains Credit Union is proud to celebrate 80 years of service to the communities of Edgeley, Ellendale and Enderlin, North Dakota. Over the past 80 years many things have changed, but our pride in member service and value to our communities has remained the same.
The credit union began back in early 1941 as Edgeley Credit Union. After a representative from the North Dakota Credit Union League spoke at a Farmers Union meeting, Herbert Rey, Floyd Fredenburg and Ethel Fredenburg met with the state Credit Union League to discuss starting their own in Edgeley.
On June 18, 1941, a charter was granted to the Edgeley Credit Union by the State of North Dakota. Mae Tomlin was the first credit union treasurer and ran the business from her home until the first permanent office was set up in the home of Mr. and Mrs. Orel Dunsdon in 1943. In the 1970s, the credit union rented its first full-time office space in the Farmers Union Oil Company building in Edgeley.
In March of 1989, a branch opened in Ellendale in the Dickey County Abstract Office. Four years later in 1993, the name was changed to Dakota Plains Credit Union to unify the branches.
In March 2006, DPCU expanded their 50-mile field of membership to a 75-mile radius of the home office in Edgeley, ND. In January 2009, Dakota Plains Credit Union opened a full-service office in Enderlin, ND and in 2013 a part-time branch in Sheldon, ND.
The credit union philosophy is "people helping people" and Dakota Plains Credit Union exemplifies that by being involved in numerous local community programs, sponsorships and charitable gifting programs including the Children's Miracle Network on a national level.
In 80 years, Dakota Plains Credit Union has grown from an asset size of $257 after two months in business, to a full-service financial institution that offers a vast array of services including mortgages, agricultural lending, IRAs, Kasasa Checking and online and mobile access.
"On behalf of the Board of Directors, I would like to congratulate Dakota Plains Credit Union on achieving 80 years of service to our communities. Without the support of the members, the hard work of employees and the leadership of volunteers, both past and present, this landmark anniversary would not have been possible. We will continually strive to be a financial presence in the areas DPCU serves for years to come," Mark Sheppard, Board President.
We started our 80th Anniversary Celebration by honoring our younger members, 0-17 years old, with a Youth CD Promotion. DPCU is also having an 80th Anniversary Loan Celebration as a thank you to our loyal members with the lowest interest rates we've had in years.
The celebration will continue with summer cookouts being held at each branch for lunch. Edgeley's will be Thursday, June 17th during the Edgeley All-School Reunion celebration. Ellendale's will be Tuesday, June 22nd and Enderlin's will be Friday, June 25th during the Enderlin All School Reunion.
Pee Wee Party
April is Youth Month at Dakota Plains Credit Union and to celebrate our Pee Wee Members, we are having a Dinosaur Hunt and Pizza Party on Wednesday, April 21st from 5-6pm at Weaver Park in Edgeley, South Park in Ellendale and Baxter Park in Enderlin!
Games, prizes, pizza and a chance to win a $50 Youth CD! Join us!
12 Month Youth CD Promotion
Because April is Youth Month, DPCU is offering a special for our younger members,0-17 years old!
0.80% interest on a 12 Month CD! $50 minimum to open and you can set up monthly deposits to help it grow! $3,000 maximum on the Youth CD. Call us today with questions! 800-555-5889