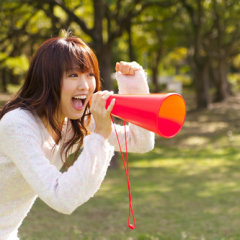 News & Events
LIMITED TIME OFFER
6 Month's Certificate of Deposit Special:
Minimum deposit of $5,000.00 of new money required for 4.00% APY. Minimum deposit of $25,000 of new money required for 4.75% APY. Minimum deposit of $100,000.00 of new money required for 5.00% APY. Penalty for early withdrawal. Certificate of deposit will automatically renew at current rate when maturity is reached. Other terms and conditions may apply. Federally insured by NCUA.
Annual Meeting
Dakota Plains Credit Union Annual Meeting will be held Thursday, April 13, 2023 at the Edgeley Armory, 508 1st Ave. W, Edgeley. It begins at 5:30pm with the welcome and the meal and meeting will follow. All members are welcome!
Holiday Open House
Stop in to Dakota Plains Credit Union during regular business hours Dec. 11-15th for some holiday cheer! Grab some goodies and register to win prizes!
It's our 80th Anniversary!
Dakota Plains Credit Union is proud to celebrate 80 years of service to the communities of Edgeley, Ellendale and Enderlin, North Dakota. Over the past 80 years many things have changed, but our pride in member service and value to our communities has remained the same.
The credit union began back in early 1941 as Edgeley Credit Union. After a representative from the North Dakota Credit Union League spoke at a Farmers Union meeting, Herbert Rey, Floyd Fredenburg and Ethel Fredenburg met with the state Credit Union League to discuss starting their own in Edgeley.
On June 18, 1941, a charter was granted to the Edgeley Credit Union by the State of North Dakota. Mae Tomlin was the first credit union treasurer and ran the business from her home until the first permanent office was set up in the home of Mr. and Mrs. Orel Dunsdon in 1943. In the 1970s, the credit union rented its first full-time office space in the Farmers Union Oil Company building in Edgeley.
In March of 1989, a branch opened in Ellendale in the Dickey County Abstract Office. Four years later in 1993, the name was changed to Dakota Plains Credit Union to unify the branches.
In March 2006, DPCU expanded their 50-mile field of membership to a 75-mile radius of the home office in Edgeley, ND. In January 2009, Dakota Plains Credit Union opened a full-service office in Enderlin, ND and in 2013 a part-time branch in Sheldon, ND.
The credit union philosophy is "people helping people" and Dakota Plains Credit Union exemplifies that by being involved in numerous local community programs, sponsorships and charitable gifting programs including the Children's Miracle Network on a national level.
In 80 years, Dakota Plains Credit Union has grown from an asset size of $257 after two months in business, to a full-service financial institution that offers a vast array of services including mortgages, agricultural lending, IRAs, Kasasa Checking and online and mobile access.
"On behalf of the Board of Directors, I would like to congratulate Dakota Plains Credit Union on achieving 80 years of service to our communities. Without the support of the members, the hard work of employees and the leadership of volunteers, both past and present, this landmark anniversary would not have been possible. We will continually strive to be a financial presence in the areas DPCU serves for years to come," Mark Sheppard, Board President.
We started our 80th Anniversary Celebration by honoring our younger members, 0-17 years old, with a Youth CD Promotion. DPCU is also having an 80th Anniversary Loan Celebration as a thank you to our loyal members with the lowest interest rates we've had in years.
The celebration will continue with summer cookouts being held at each branch for lunch. Edgeley's will be Thursday, June 17th during the Edgeley All-School Reunion celebration. Ellendale's will be Tuesday, June 22nd and Enderlin's will be Friday, June 25th during the Enderlin All School Reunion.
Pee Wee Party
April is Youth Month at Dakota Plains Credit Union and to celebrate our Pee Wee Members, we are having a fun games, prizes and Pizza Party on Wednesday, April 26th from 5-6:30pm at the Armory in Edgeley, Ellendale's branch, and at Enderlin's Branch.
Games, prizes, pizza and a chance to win a $50 Youth CD! Join us!
12 Month Youth CD Promotion
Because April is Youth Month, DPCU is offering a special for our younger members,0-19 years old!
4.00% interest on a 12 Month CD! $50 minimum to open and you can set up monthly deposits to help it grow! $5,000 maximum on the Youth CD. Call us today with questions! 800-555-5889
Lend a Hand to Our Local Food Pantries
Our food pantries in rural North Dakota have taken a hit since Covid. There is less food than a normal year and more people that need it!
With Covid, it hasn't been convenient for people to make donations to their local food pantries, hence the shortage. Because of that, this year we have changed up our ways, too!
You can stop by any of your local Dakota Plains Credit Union branches and make a donation of any amount, 100% of the donations will be given to our local food pantry.
We will be accepting donations through December 4th. Thank you for lending a hand!

Jeanne Witt, DPCU New CEO
Jeanne Witt grew up in rural central Minnesota, "twenty miles in any direction from civilization" in the heart of lakes country. She attended K-12 in the small town of Frazee (home of the world's largest turkey) and then moved to Fargo, North Dakota in 1991 to attend NDSU.
After graduating from NDSU in 1995 with a Bachelor's Degree in Business Administration and a minor in Ag. Economics, she made her home in the town of Lamoure, North Dakota. She started working in the finance industry, first at a bank as a teller, then moving into operations. She eventually ended up in the lending department, where she worked as a loan assistant and then a loan officer.
In 2016, she saw an opportunity for an ag/commercial loan officer for Dakota Plains Credit Union in Ellendale, North Dakota, and thus began her introduction into the world of credit unions. In January of 2019 she was promoted to Ag/Commercial Loan Manager and started working in the Edgeley office, and on October 2, 2020, Jeanne was named the new CEO upon the retirement of Mike Reisnour.
"The thing I find most refreshing about working in a credit union is the sharing of ideas amongst our peers," Witt remarked. "I also appreciate that we are willing to assist members that banks will often pass over as not meeting their criteria, and I am very excited to take on the new challenges of being CEO," she added.
Witt will oversee the staff of 25 employees that are spread out between the credit union's three locations: Edgeley, Ellendale and Enderlin. As with most small credit union managers, Jeanne is aware of the demands that credit unions face in staying on top of regulatory requirements with a small staff. She is also anticipating the challenge of helping members through the fluctuations of the ag economy and other outside influences, such as the pandemic.
Mark Sheppard, former Dakota Plains Board Chair stated, "After an extensive search for Mike's replacement, we found the most qualified candidate right in our own credit union family. Our board and staff have the utmost faith and trust in Jeanne, as we have observed her abilities over her past years of service. She is well-qualified and very capable of leading our successful credit union," he added.
Besides her role as CEO at the credit union, Jeanne currently sits on the board for LaMoure Housing Authority and Memorial Park Country Club and has been doing so for more than ten years. Her past board experiences include time on the local Chamber Board where she was president and serving on the board of the local Ambulance Service.
Jeanne is committed to continuing the excellent service that Dakota Plains Credit Union members and community have come to expect. "Dakota Plains Credit Union has been serving members for 79 years. We take great pride in our commitment to our communities and providing the best products and services to benefit our members," she concluded.
In her personal life, Jeanne has two grown children: a son who resides in Fargo; and a daughter who lives in Oakes. She also has one five-year-old grandson who lights up her life "on a frequent basis." In her free time, she enjoys taking her two older dogs for walks, and spending time on the golf course. Even though she plays quite often, she says her game has not improved much over the years. She also enjoys reading and hanging out with her family, traveling, and watching football – especially the Minnesota Vikings.