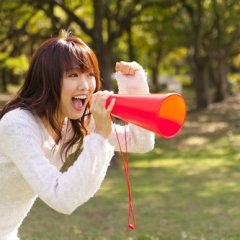 News & Events
Important Information for Members on Website Upgrade
At the end of this year, we'll be upgrading our website to make it as safe as possible and align with industry standards and best practices. Because of this, you may need to upgrade from older OS versions and browsers to a version capable of supporting TLS 1.2. If you do not upgrade, you will get a connection error when attempting to access our site.
DPCU Collects Items for Local Food Pantries
Dakota Plains Credit Union recently held a food drive during the month of October to help stock the shelves of local food pantries.
Several items were collected and distributed to 3 different food pantries. These items then become accessible to families and children who need some assistance.
We would like to thank all of our staff and members who brought in food & monetary donations for the local pantries. With the support of the communities our food pantry drive was a success!
DPCU Raises $1,360 for Children's Miracle Network
Credit Unions for Kids! The Miracle Jean's Day Campaign is held every September and each year area businesses, Credit Union employees, and members of the community participate in different ways. This year Dakota Plains Credit Union had a few different fundraisers. Credit Union employees donated money to wear jeans to work each day for an entire week. Some area businesses also joined in on this fundraiser. Also, each branch sold icons to members and they were able to put their name on them and have them displayed in the Credit Union. Each branch also had a pyramid of buckets and members could simply donate cash to the Bucket of Miracles.
Dakota Plains Credit Union is pleased to report that we were able to donate a total of $1,360. The Credit Union Association of the Dakotas donated a total of $40,600 in 2017. All donations go directly to our local Children's Miracle Network Hospitals to help all children in need.
On an average day 411 babies are born with a birth defect, Children Miracle Network Hospitals are there to help treat those babies and other children with illness such as cancer and diabetes. Donations to the Children's Miracle Network creates miracles by funding medical car, research, and education that save and improve the lives of 17 million children each year.
Since 1996, Credit Unions for Kids (a collaboration of credit unions, chapters, leagues/associations and business partners) has raised $160 million for Children's Miracle Network Hospitals and Credit Unions are now the 3rd largest Sponsor of CMN Hospitals.
childrens-miracle-network-01.jpg
childrens-miracle-network-02.jpg
DPCU Donates to Dollars for Scholars
Dakota Plains Credit Union recently donated $1000 to Dollars for Scholars.
The vision of North Dakota Dollars for Scholars is to encourage postsecondary education attendance for all North Dakota students through strong Dollars for Scholars support. Their goal is to assist students, parents, counselors and North Dakota communities reach educational and funding goals. North Dakota Dollars for Scholars is a statewide chapter providing scholarships to students from Dollars for Scholars communities. Each year the organization strives to award over $100,000 to deserving students.
Pictured below is DPCU Edgeley Branch Manager Jodie Schiele with Dollars for Scholars Edgeley Representative Garitt Irey.
Enderlin FACS Class Comes to Visit DPCU
On November 9th 2017, the Enderlin Branch had the Enderlin FACS Class come to visit. The FACS class was 8th grade students with their teacher Renae Vetter. The students were studying: filling out deposit slips, balancing their account, writing out checks, and about different banking principals in their class. Cindy, Branch Manager welcomed the class. Darbie, Manager's Assistant/Member Service Representative, talked to them about all the different accounts a member can have and the opening accounts process such as the documents needed. She also told them the difference between a Debit Card and an ATM card. Another thing Darbie shared with the class was about Money Island; which is an online program that lets the children enter a virtual world that not only makes learning fun, but also tracks and encourages their progress. As they travel through quests to fantastic destinations like the Eiffel Tower and Atlantis, they learn real-life principles of financial responsibility. Cindy Hanson, Manager/Commercial & Ag Loan Officer, explained the process of getting a loan and about the importance of building your credit. The students were treated to a bag full of goodies compliments of Dakota Plains Credit Union.
Thunder Scoreboard
Dakota Plains Credit Union was thrilled to join several other local businesses in sponsoring the purchase of a new scoreboard for North Dakota's State Class A Champion football team. Ellendale, Edgeley and Kulm schools partner to create the Thunder team. The new addition on to the Dr. Roy Lynde Field can be found in Ellendale, ND.
Pictured above: Aaron Tchosik of Starion Bank, Scott Wertz of MDU, Monica and Garry Mertz of Mertz Lumber & Supply, Jerrod Lemana of Farmer's Union Insurance, Bridget Henning of Dakota Plains Credit Union and Jeff Fastnacht Superintendent of Ellen- dale Public School.
Equifax Data Breach
https://www.equifaxsecurity2017.com/
https://attorneygeneral.nd.gov/consumer-resources/identity-theft/preventing-identity-theft